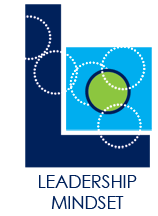 Leadership behavior is directly related to the perspective leaders have—and maintain—on their role and the business. As senior leaders evolve and expand their influence, their mindset and behaviors must shift in order to ensure success.
During this engagement the senior leader's leadership perspective, talents, and style are examined at length. Developing a clear understanding of their own behavior vis-à-vis other leadership styles allows the senior leader to excel at managing and influencing the perspectives and actions of others while increasing their ability to self-manage.
Throughout this stepwise engagement the senior leader will examine the varying types of leadership behavior they have adopted and determine whether those choices still serve them well. One of the outcomes is a thoughtfully crafted leadership "brand" that aligns most closely with the senior leader's attributes and authentic beliefs.
The goal of this engagement is to help senior leaders obtain lasting satisfaction, performance, and life-long success as a leader.
Accelerate your team's success. Contact us today!
Organizations We've Impacted