About Us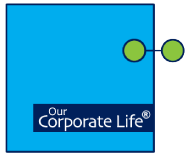 Our Corporate Life is dedicated to helping companies and their employees address the unnecessary corporate suffering that impedes performance and inhibits innovation.
What does that mean?
Amanda Mitchell and her team at Our Corporate Life help companies address workplace dysfunction, politics, and bureaucracy. How? By working one-on-one with senior executives to increase leadership skills and working with teams to improve management processes. This results in solutions that stick.
Too often great ideas don't get executed because people feel threatened, can't or won't work together, and/or the structure of the business itself impedes effective execution. We use your real business situations (not kumbaya sessions) and engage with your staff to address your unique challenges to ensure practical, long-term, lasting results.
Leadership behavior creates the culture and can spell the difference between success and failure. By aligning beliefs and behaviors you can create an environment where people make the right decisions and consistently do the right thing for the business.
Addressing leadership behaviors and management processes together is the quickest, most effective way to get the results you need.
Improve your team's performance. Contact us today!
For Individuals
Taking Control of Your Career® (TCC) is a signature program of Our Corporate Life LLC (OCL). Designed for high performers who are feeling trapped or sidelined in their careers, TCC uses a proprietary, validated process to help participants self–manage more effectively. Individual TCC products reflect the most common skill gaps high achievers experience when the strategies that made them successful stop working. For successful executives who are unable to articulate their unique point-of-difference, we offer Making a Living at What You Love® (MLWL) which provides a framework for determining what you love to do and helps determine best way to express your unique benefit. Read what clients have to say.