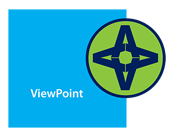 Are you able to easily sell in ideas to the C-Suite? Are you regularly approached for advice and counsel on important initiatives? Do the influencers in your organization recognize your value? If not, ViewPoint can help.
ViewPoint is our proprietary tool that aligns senior executives' personas with their objective. Our team of branding experts, who cut their teeth on marketing consumer packaged goods, use that know-how to identify the personal branding elements senior leaders display and suggest ways they can develop those elements to strategically support their goal.
We begin by identifying the executive's leadership brand and/or unique point-of-difference. Then an analysis of the executive's communication—visual, virtual, and written—is conducted and compared against their objective. We utilize our visual strategist to close any gaps in personal style, behaviors, or other visual cues, our strategic planning group to create key messages and identify industry opportunities to build the executive's reputation, and our PR strategist to train the executive to integrate these messages naturally into his/her ongoing communications.
Accelerate your career success. Contact us today!
Organizations We've Impacted