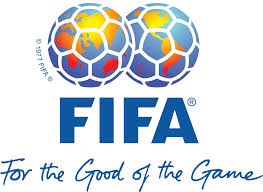 "I know many people hold me ultimately responsible … (but) I cannot monitor everyone all the time. If people want to do wrong, they will also try to hide it," so says Sepp Blatter, FIFA President since 1988. This is exactly what allowed corruption to thrive within FIFA (Fédération Internationale de Football Association) is the international governing body of association football (known as soccer in the US!), futsal (modified soccer), and beach soccer.
As you're probably aware, the US Justice Department unsealed a 47-count indictment against 14 defendants—including FIFA bigwigs, sports marketing executives, and the owner of a broadcasting corporation—with charges of racketeering, wire fraud, and money laundering. The corruption charges came as no surprise to those in the industry. In fact, the most common reaction was "why did it take so long?"
The culture of a company/association comes from the top. The behavior and cues the leader gives teaches others what is/is not acceptable. It's exactly why so many people believe that NJ Governor Chris Christie had a hand in Bridgegate, even though no evidence has been found to link him to it. The reasoning is that he created a culture of bullying and retribution so his lieutenants figured closing the George Washington Bridge to punish the Fort Lee mayor who refused to support Governor Christie was a good idea.
Sepp Blatter joined FIFA 40 years ago as the 12th employee of the organization. The US indictment charges that kickbacks totaling more than $150 million have occurred over the past 20 years—all on his watch. As a consummate politician who has survived 17 years of scandal, accusations of corruption and the rise and fall of internal political challengers it is hard to believe that he had no knowledge of the actions of his senior level staff. It's true he "can't monitor everyone all the time." He didn't need to. As the leader he could and should have monitored his direct reports and investigated any hint of wrongdoing. While he has not personally been accused of misdeeds he did not hold his senior level staff accountable for ethical behavior thereby implicitly condoning corruption. For all intents and purposes Blatter is FIFA and therefore should be held accountable for the egregious behavior of his staff.